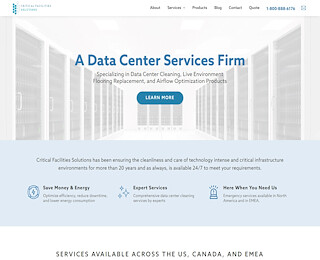 What does it take to be one of the best data center cleaning professionals? The best cleaning practices cannot be learned in a day, and you would need an expert who can teach you everything from minor details to the trends in the industry. Professional cleaners will usually have a couple of certifications and training, which amplifies their ability for the job and makes them a valuable asset for any size and type of data center.
The Specialized Skills Of Our Server Room Cleaning Staff
Certification For Data Center Cleaning Services
Professionally trained staff can achieve the same level of excellence despite the complication of the job. The technical knowledge from these lessons is sufficient for us to know how to deal with unprecedented catastrophes without interfering with the servers.
All our staff knows how to use different tools to test and clean both types of contaminants – gaseous and particulate. We measure the air for all kinds of elements, including Zinc whiskers which are notorious for causing short circuits and hardware failures that often lead to permanent corrosion and system failure.
Proper Security Clearance
The training and certification are required for us to get the security clearance required to access various data centers. You can trust us to remediate the primary sources of contamination because we have training and authorization to work with all kinds of filters, tools, cleaning products, and IT infrastructure in the data room.
Our authorization guarantees exceptional cleaning because we can access areas of the cabinets that may not be accessible to other janitorial cleaners. Any IT manager who wants to deal with specific risks such as a gas release, battery spills, and oil spills can let us in at any time of day or night because we know which protocols to apply for hazardous substance control and safety of the servers.
Knowledge Of The Source Of Common Contaminants
Contaminants enter the data room through access areas like open doors, AC units, windows, and air vents. External sources could come from car fumes, aerial sea salt, fibers from clothes, and the zinc whiskers from electroplated steel floors.
The trained data center cleaner can tell the exact sources of all contaminants with a glance at the room and its environment. Our cleaning approach is not just about removing dirt from the room but installing systems that reduce the future contamination rate.
Ideally, working with us while designing and setting up your data center would be better. Your infrastructure will benefit from starting life on a clean slate and having a layer of protection to control the amount of dirt that gets inside.
Maintain The Data Center's Lifespan
The specialized data center cleaning contractor can prove that your data center used their service when the insurance adjuster or seller wants proof before they replace one of the failed units. We recommend you stick with Standard 9 and 6 for your cleaning service, and you will avoid getting void warranties for a fault outside your control.
Contact our data center cleaning contractors if you have any questions about the final clean process and what we have to offer so your business and data center runs efficiently at all times.